About Horizon Printing Ink Corporation
Welcome to Horizon Printing Ink.
There are many challenges to over come in a typical day at a printing company, and ink shouldn't be one of them. We at Horizon Printing Ink Corporation work very hard to make sure that one of your daily challenges is not ink. Our ink is hand made by highly trained craftsman and is checked at every step all through the manufacturing process, to insure that every ounce of Horizon Printing Ink is the best it can be. Words like "that's close enough" are not part of our quality control processes.
Most all other ink manufacturing companies will do just about anything they can to reduce their costs and increase profits. We at Horizon Printing Ink work hard to cut costs too, but we do it by being very efficient in our manufacturing processes, we buy the best raw materials from the very competitive world market, we don't have the giant overhead that big corporations have, which allows us to pass the saving on to you the Horizon Printing Ink customer. Yes we are a small, yet very dedicated ink company that will deliver the best product, the best tech support and the best customer service all when you need it…
As you look around our web site, remember that Horizon Printing Ink Corporation is committed to giving you the very best ink, the best tech support and the best customer service of any company you deal with. If you have any questions please feel free to contact us at any time.
Logan Calder
President
Horizon Printing Ink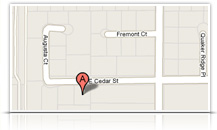 Address:
Horizon Printing Ink Corporation
1558 E cedar st.
Ontario, CA 91761
Phone: 909.947.4500
Fax: 909.947.4788